I have been doing a 30 day song challenge whilst in self-isolation and listening to old CDs and friends choices.  I always loved Joan Armatrading so she was selected as day 20 – Name a female singer, so this song sprung to mind.  Music is helping so much with keeping the spirits up.  We are doing okay mentally not so sure my lungs are playing the game though.
I had to phone my GP this morning as my sputum has increased and I have a pain on my right side.  I have an emergency antibiotic which I started a few days back but I felt no improvement if anything the pain had got worse.   My last sputum test showed a heavy growth of pseudomonas and staph but I am sure this is the pseudomonas.  You get used the green sludge.  My GP was lovely asking me questions as she was worried I have Covid-19 but I feel it is the same old bug.  I don't think I could have it as we are taking so many precautions.  She wanted to see me and we tried to do a video link to the surgery but all I got was buffering.  Too many people at home using the network!  I am back on Ciprofloxin (oh joy) for 14 days and she is going to phone me to see how I am.  I have a bit of a low grade fever but that is the norm for me as well.  It is one of those situations that you don't know what to do for the best as I do not want to go into hospital at the moment just for iv's and my appointment for the outpatient service has been cancelled.  I will just have to see how I go.  I am not too bad but there is definitely something going on.
I am reading plenty and now have a pile of books to recycle (we have a mobile library that takes books in good condition)  but can't go out and do anything.  It will have to wait.   
This is the book for this week.  I seem to enjoy my Scandi thrillers.
We have been doing bits outside as well as the weather has been so good.  I have ordered plug plants online.  The propagator is full with, geraniums, million bells, bacopa, and penstemon.  I also have some allium bulbs and lupins so hopefully even though I won't be going out and about I will have a lovely garden to sit in.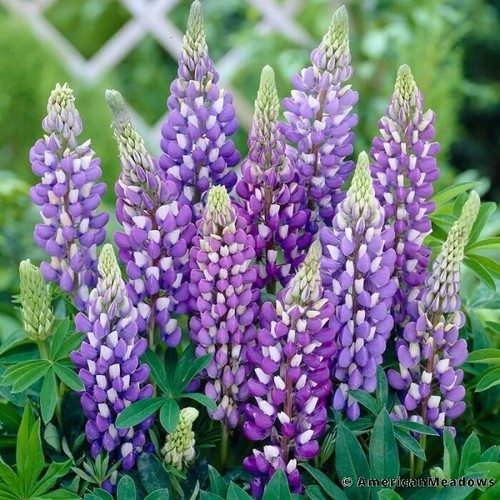 I have also been taking part in the daily Zoom meetings held by the National Aspergillosis Centre.  It is great it sets you up for the day.  It is good to talk with other people in the same predicament.
Stay safe everyone and keep well.
Take care. x